This release is part of the Veneto West – Storia series. 100% of net proceeds from sales of Veneto West – Storia releases support The Cancer Support Community of Los Angeles.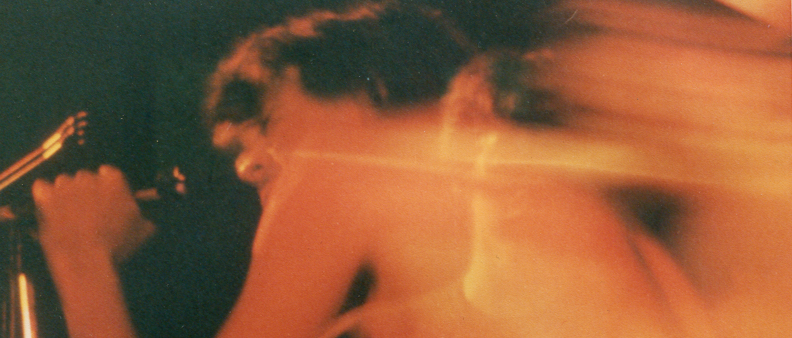 THE LAST LAUGH
The Last Laugh was a proto-emo / post-punk band that came out of the Washington DC punk scene. In late 1983 the DC punk band Freak Baby split with three members forming The Last Laugh and 2 member continuing on as Freak Baby with future Foo Fighters frontman Dave Grohl joining them on guitar. The new formation of Freak Baby eventually evolved into the great DC band Dain Bramage.
Artist Note: Freak Baby had been playing for a while and by the end of 1983 I felt like the punk wave was over (one of many miscalculations), and I wanted to do something different. The band split with myself, Scott and Phoebus wanting to do something more melodic. We were insanely into what Hüsker Dü were doing combing punk energy with melody. We left and started the Last Laugh with the addition of Mike Cassidy on bass. The remaining guys in Freak Baby were more excited about straight ahead hardcore and took the band in that direction. Dave Grohl joined Freak Baby to replace Phoebus on guitar. Freak Baby ended up being my first band and Dave Grohl's first band, but we were never in the band at the same time. The Last Laugh played music that would later become known as "Emo" when bands like Rites of Spring, Grey Matter and Embrace came out the following years drawing from a lot of the same influences as The Last Laugh. -Ronan Chris Murphy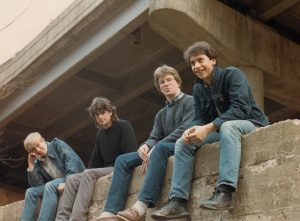 The Last Laugh shared the stage with the likes of Beefeater, Iron Cross, Madhouse and others. During their time together, The Last Laugh members ranged in age from 15 to 17 years old.
In late 1983 or early 1984 The Last Laugh teamed up with producer Barrett Jones who would go on to work with Nirvana, Foo Fighters, Pear Jam, and The Melvins. The Last Laugh would be one of Jones' first production clients. Together they recorded an eponymous EP and the album "Growing Up" at the first version of Laundry Room Studio. This release of "Growing up has the first EP as additional bonus tracks.
The tracks were re-mixed in 2020 by Ronan Chris Murphy because we had access to the original 4-track multi-track tapes, but not high quality copies of the original mixes. Barrett Jones' great original mixes were recreated as closely as possible.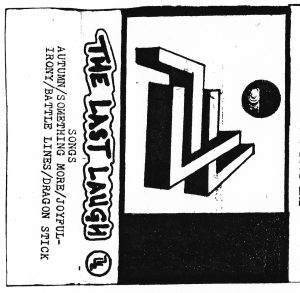 The Last Laugh:
Phoebus Spiliotopoulos – Guitar & Backing Vocals
Scott Frey – Drums
Ronan Chris Murphy – Vocals
Mike Cassidy – Bass
All Songs by Spiliotopoulos, Frey, Murphy and Cassidy
Produced by Barrett Jones
Recorded at Laundry Room Studio, Arlington, VA
All graphics and band management by Brett Chamberlin.
Keeper and protector of the tapes – Dan Kozak
2020 restoration and mastering by Ronan Chris Murphy